Interim Senior Treasury Specialist
Senior Treasury Specialist is responsible for managing and improving Treasury core activities surrounding Treasury Managements System (TMS), Banking Infrastructure (SWIFTNet and Connectivity), Global Cash and Liquidity Management solution, FX/Investment Management Middle Office in line with Treasury core objectives.
Further, the Senior Treasury Specialist is rich in experience (proven track record in regards to accomplishment/ deliveries) in the four areas above and has a demonstrated ability to drive daily operations independently.
Key Responsibilities:
Proactively identify and manage the Financial Risks to include credit, counterparty and FX, Treasury risk related Operations, Risk and Reporting and Controls
Drive, execute and participate in the evolution of the company's middle and back office processes, contribute meaningfully to the treasury team's risk framework, operational excellence to ensure best practice controls and processes are developed and adhered to
Proactively participate in the evolution of Investment guidelines and ensuring adherence of investment guidelines by external Asset Managers. Perform analysis on credit events, risk management techniques (e.g. stress testing) and support in proposing amendment to investment policy and control (temporary or permanent) based on such assessment
Think creatively to create innovative and more effective ways to run Treasury middle and back office processes
Act as a Project Manager for implementation of complex ad hoc project with multiple stakeholders surrounding Treasury core operations i.e. Treasury Managements System (TMS), Core Banking Infrastructure (SWIFTNet and Connectivity), Global Cash and Liquidity Management solution or FX/Investment Management Middle Office
Be responsible for FX exposure management: maintain and implement strategy on how to improve hedge effectiveness for hedging programs
Build a culture of risk aware through the introduction of new (widely accepted) methodologies to make risk balanced decision relying on data and quants
Proactively monitor breaches to cash deposit policy and work together with stakeholders to close the gaps. Suggest improvement to make the policy more effective
Requirements:
Ability to apply deeply specialized levels of knowledge in the area of Treasury covering Cash Management, Liquidity Planning and Control, Risk Management, Banking Relationship, Money Market and Corporate Finance
Direct experience with major TMS (e.g. SAP, Reval, etc.), market information portal (e.g. Bloomberg, Thomson Reuters)
Ability to demonstrate a strong project management skill with ability to manage multiple competing priorities simultaneously and drive to completion
Strong capability on Excel modelling. Knowledge on MySQL is a huge plus
Strong passion for innovation and technology
Experience in project management
Excellent English speaker with strong communication skills, ability to adapt style and approach in order to work effectively with internal and external stakeholders from a variety of different cultures
Broad knowledge of micro and macroeconomic factors, with the ability to translate these into risk-based decisions
Ability to demonstrate relentless tenacity to drive business objectives and deliver results
Strong interpersonal skills
The SR Group (UK) Limited is acting as an Employment Agency in relation to this vacancy.
Consultant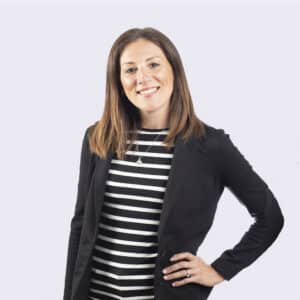 Netherlands, UK
Related jobs