Deputy Treasurer
Key responsibilities
Support ongoing management of, and arrangement of Group facilities including bonds, term loan, revolving credit, bilateral/ ancillary guarantee with banks/ sureties, invoice discounting, derivatives, operating banking, and finance/ operating leases
Play an active role in sourcing additional facilities e.g. guarantees, truck leasing, and invoice discounting
Ensure the Group optimises the use of Green finance
Support relationship management with lenders and cultivation of prospective new lenders
Optimise pricing, accounting, liquidity of these facilities
Always ensure compliance with the Group treasury policy
Manage annual update to the treasury policy and train key divisional team members to ensure compliance
Monitoring, management and execution of key market risks including Diesel, FX, and Interest Rate
Prepare clear and insightful covenant compliance reporting for banks
Key relationships/interactions
Manage the Treasury team of two on a day to day basis.
Support and coach these team members to gain treasury knowledge and skills, support them to deliver high quality work, and significant value add to the organisation
Ensure continuity of the treasury activities by providing vacation cover for critical topics normally managed by the Treasury Manager or the Head of Treasury & Investor Relations
Be a strong effective business partner to key members of Group Finance, Group Tax, Group Legal, Divisional Finance and shared service centres
Manage effective interfaces with the Shared Service Centre cash team and Treasury back office team.
Build strong connections with our relationship banks and other finance providers
Your team and location
A hybrid role with 50% time in the office. The Group activities are predominantly in the Netherlands and Belgium with offices throughout the region. The Treasury Manager and Treasury Analysts are based in the UK. It is also expected that time will be spent in both the UK sites and the Dutch / Belgian sites as necessary to support the business and team members in the different countries.
Requirements
Our ideal candidate will be a corporate treasury professional with at least five years treasury expertise gained in an international corporate environment and you are keen to develop your career within a dynamic and entrepreneurial business. You should have broad experience covering funding, cash management, risk management, treasury operations, and reporting. Some exposure to PPP or other project /asset backed finance would be beneficial but not essential. Furthermore:
Technically strong, experienced treasury professional with proven technical qualifications (AMCT or equivalent)
Preferable to be a strong accountant also with technical qualifications in IFRS and GAAP (ACA or equivalent)
Future leadership capabilities: ability to grow with the organisation
Outstanding attention to detail but also can keep in mind the overall picture
Capable of leading through change: positive, tolerant, supportive, energised and passionate
Strong, focused and determined – able to work to challenging deadlines
Excellent communication skills (in English and preferably Dutch) to inform and create buy in with internal teams and to manage lenders
Strong organisational and analytical skills with the understanding of the need for metrics and accountability
Comfortable with presenting ideas and concepts to colleagues
Energetic self-starter, able to prioritise tasks effectively and work without close supervision.
Able to build and maintain relationships with stakeholders at all levels.
The SR Group (UK) Limited is acting as an Employment Agency in relation to this vacancy.
Consultant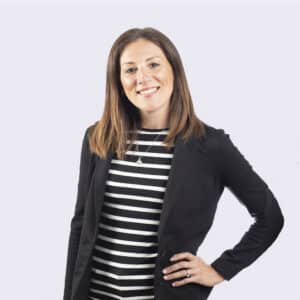 Netherlands, UK
Related jobs